Haus of Paint is the creation of Artist & Printmaker Gina McAdam.
Following her graduation from the Royal College of Art in London, Gina worked as a printmaker and studio assistant for many well-known Brit Artists circulating in London.
Haus was born of a love of Print and Art combined and the need to curate a considered collection of well-made timeless pieces which stand outside of seasonal collections cutting fashion waste.
Gina now lives with her family in Godalming in Surrey and runs Haus of Paint with two local seamstress ladies from her garden studio.
Frequently asked Q & A's
How long will it take to make my garment?
Once we have received your choices, the ballpark estimate is 1-2 weeks, although I will be in touch to let you know when the garment goes into production, sometimes it can be a shorter time.
Can I order a sample of the Fabric?
Yes, fabric samples can be sent out on request. Please email us on the contact page.
Who are our Making Partners?
My patterned fabrics are all original designs created by myself in my studio in Surrey.
Our clothing range is entirely handmade piece by piece by seamstresses Beverley & Kristine
Beverley and Kristine have extensive knowledge and are also both wedding dress designers with established businesses.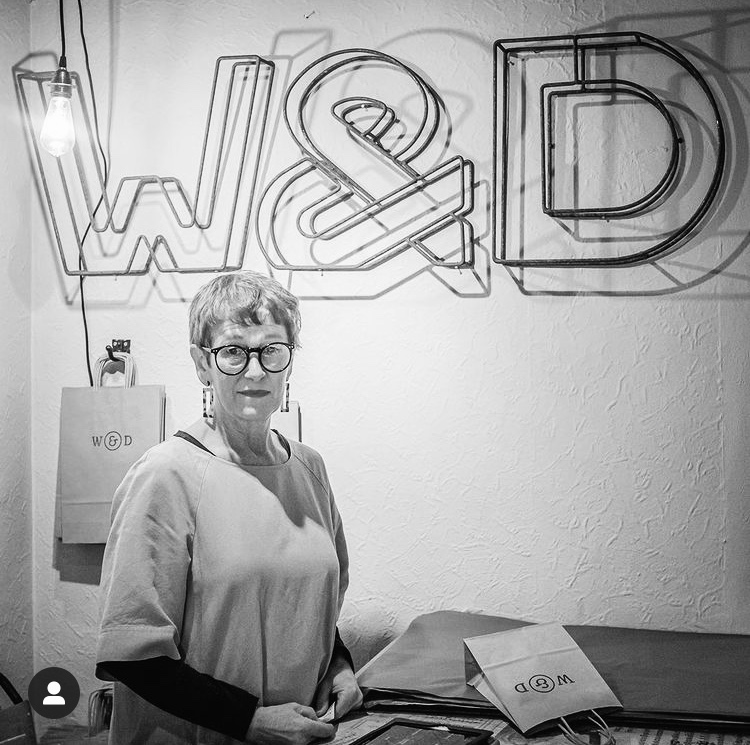 Photo credit @Godalminglife
Textile printing
Our textile printing company is based in Kent, UK. They have a range of eco fabrics that we use to create our original designs. They allow us to order small runs of fabrics which means we only print what we need with no need for overproduction and waste.